Vintage Collars: exclusively handmade pieces, especially from the 30s and 40s, which can also be reintegrated in modern outfits. They donate a slightly nostalgic and very chic touch.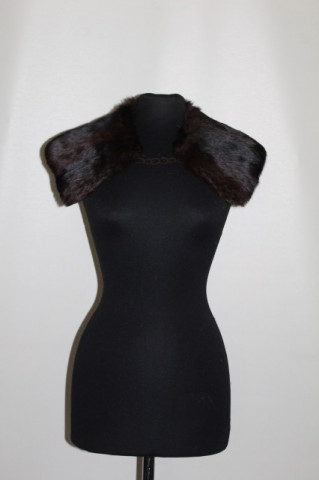 Guler din blana de vizon anii '50
Vintage Furs
Guler din blana de vizon. Se prinde cu o clema metalica pe un lantisor imbracat cu fir de matase. Dublat cu satin maro. Provenienta Italia. Masuri: lungime - 58, latime -14. Dimensiuni medii....